Welcome to PEPL's Summer Reading Club!
What is the Summer Reading Club?
The PEPL Summer Reading Club is part of the TD Summer Reading Club, Canada's biggest, summer reading program for kids of all ages, all interests, and all abilities. This free program is co-created and delivered by more than 2,000 public libraries across Canada. 
The Summer Reading Club is designed to inspire kids to explore the fun of reading their way – the key to building a lifelong love of reading. Participants can explore recommended reading list; track their own reading; join in activities, and connect with other readers in their community. Plus every book read is another chance to win cool prizes!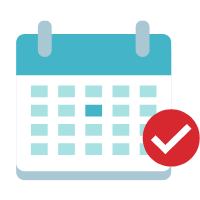 Register at the library starting July 3rd and pick up your kit
Read. Read. Read!
Complete your Adventure log (for participants 12 and under)
Attend programs - See calendar for details 
Earn Ballots that will go into our Summer Reading Club Prizes draw
Prize winners will be contacted following the draw on August 31st, 2023
Who can participate? The Summer Reading Club is open to everyone no matter your age! Only children 12 and under can earn extra ballots through the Adventure Log and Program Events but readers of any age can enter the prize draw. 10 books = 1 ballot towards a prize.
What are the prizes? There are three unique prizes and there will be a different winner for each prize. 
A $30 gift card for Pursuit Climbing in Stratford
A $30 gift card for Fundamentals Books & Toys in Stratford
A $30 gift card for Your Way to Play in Stratford
When is it over? The Summer Reading Club runs from July 3rd until August 31th, 2023.
How will I know if I win one of the prize baskets? The Prize Draw will take place on August 31st, 2023, and the winners will be contacted via phone number. We will also announce the winners on our social media pages so watch there.