Explore the technology your library has to offer. 
Computers & Printing
The Library has three public computers and one catalogue searching computer available for public use, no library card is required, just sign in at the desk. 
We also have printing, copying and scanning services. Learn more on our Public Computers page.
Ipads
The Library has three Ipads available for in-Library use. Just ask for one at the desk!
These tables come pre-loaded with games and helpful apps. Need an Ipad for an online course or Zoom meeting? We can help with that too.
Internet and Wi-Fi

The Library offers Free Public Internet through our public computers or via the wireless network for personal devices.
Looking for Wi-Fi on the go? Check out one of our Mobile Hot spots. It is 100% free Internet access on the go where ever you are as long as you are in an area with cell service coverage. 
Learn more on our website or place one on hold through our Biblocommons catalogue
Video Games

Did you know the Library has video games?
Check out a verity of games for Switch, Playstation 4, Playstation 5, X-Box, X-Box One and Wii in the Bibliocommons catalogue today!
Launch Pads

Playaway Launch Pads are hardy tablets are designed with the circulation in mind and will help make learning fun. Each Tablet comes pre-loaded with games, activities and learning tools, and is designed with a simple, easy-to-use interface, and is 100% secure.
No download time or Wi-Fi access is required. Great for road trips or entertainment on the go. Access to powerful content is simple as turning on the tablet — anytime, anywhere. Check out our Lauchpads in the Bibliocommons catalogue today!
Wonder Books

A Wonderbook is a print book that comes pre-loaded with audio content bound to the cover. It is like a book and CD player rolled into one!
you can enjoy hearing some of your favourite stories on the go without having to worry about having extra technology. Check out our Wonder books the Bibliocommons catalogue today!
Cricut Machine

PEPL has a Cricut Maker that is available for public use during library operating hours. Please call ahead to reserve a time with the Cricut and ensure that staff have time to set it up for your use.
Please have your design ready. You can use our Ipads or computers to log into your design space or you can bring your own device.
You must supply all your own materials. 
About the Cricut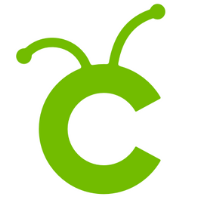 A Cricut machine is a digital die-cutting machine that is able to cut a variety of materials for craft projects, such as paper, vinyl, or fabric. 
The PEPL Cricut is a Cricut Maker able to cut: Different types of paper/cardstock/poster board, fabric, vinyl or other thin Cricut materials. 
Check out Cricut's Website to learn more about the machine. Or download the Cricut Design Space on your table or computer to get designing 
How to Use the Cricut Maker?
Start by creating a design in Cricut Design Space
Once your design is created and you're ready to cut, add the material to the cutting board, be sure to specify the type of material cutting on the Cricut, add any necessary/additional cutting pieces. 
Watch the Cricut cut your design. 
Quick Links:
Cricut Design Space
Cricut.com
Cricut Blog
Helpful Hints
YouTube Channel - Official Cricut 
Video - Cricut Design Space Workshop
Video - Cricut Maker: What Materials Does It Cut?
Coding
Want to learn more about coding? Check out our resources on our Homework Help page under the Coding tab.
Tech and Computer Help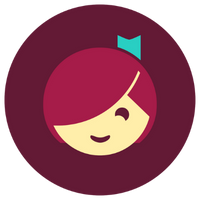 Libby HelpLearn how to use the Libby app with PEPL's free online PDF and videos. Or visit the official Libby Help page. Still, stuck? Bring your device into the Library and let our staff help you. 
Computer Help 
Conestoga College - Introduction to computers
YMCA Waterloo region - Computer Literacy 
St. Mary's Township - Computer Training