STEAM Kits
What is STEAM Education?
STEAM stands for Science, Technology, Engineering, Arts, Mathematics. STEAM Education is an approach to learning that uses Science, Technology, Engineering, the Arts and Mathematics as access points for guiding student inquiry, dialogue, and critical thinking. The aim is to spark an interest and lifelong love of the arts and sciences in children from an early age, teaching them relevant, in-demand skills that will prepare kids to become innovators in an ever-evolving world.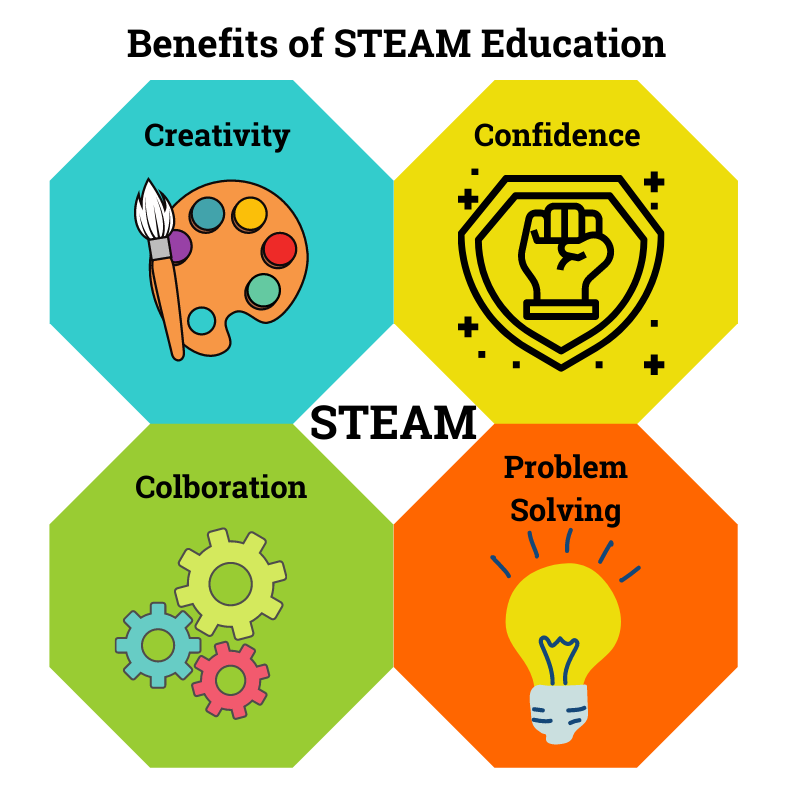 Why is it important 
STEAM brings together five critical disciplines to create an inclusive learning environment that encourages all kids to participate, collaborate and problem solve. Unlike textbook learning, STEAM encourages students to think outside the box to develop creative solutions to problems, helping them learn through trial and error. This learning by doing approach builds children's creativity and confidence. giving them the tools to be the inquisitive, critical thinkers of tomorrow.
Check out a kit today!
View all our STEAM kits on Bibliocommons!
Other resources 
Learn Coding - Check out our resources under Coding on our Homework Help page Coding Page or see our learn coding reading list in Bibliocommons
PBS Design Squad - A resource for activities that can be done online or offline 
Fun Science Demonstrations on Youtube - This channel has a bunch of different fun and engaging science demonstrations. Some you can even try at home
Challenger Center Lessons - Find free space and NASA-themed downloadable lessons you can print off at home for your kids.
The Kids Should See This -  a library of 4,300+ kid-friendly videos that focus on STEAM, history, culture, and the natural world. New videos are added each week!