Introducing Playaway Launchpads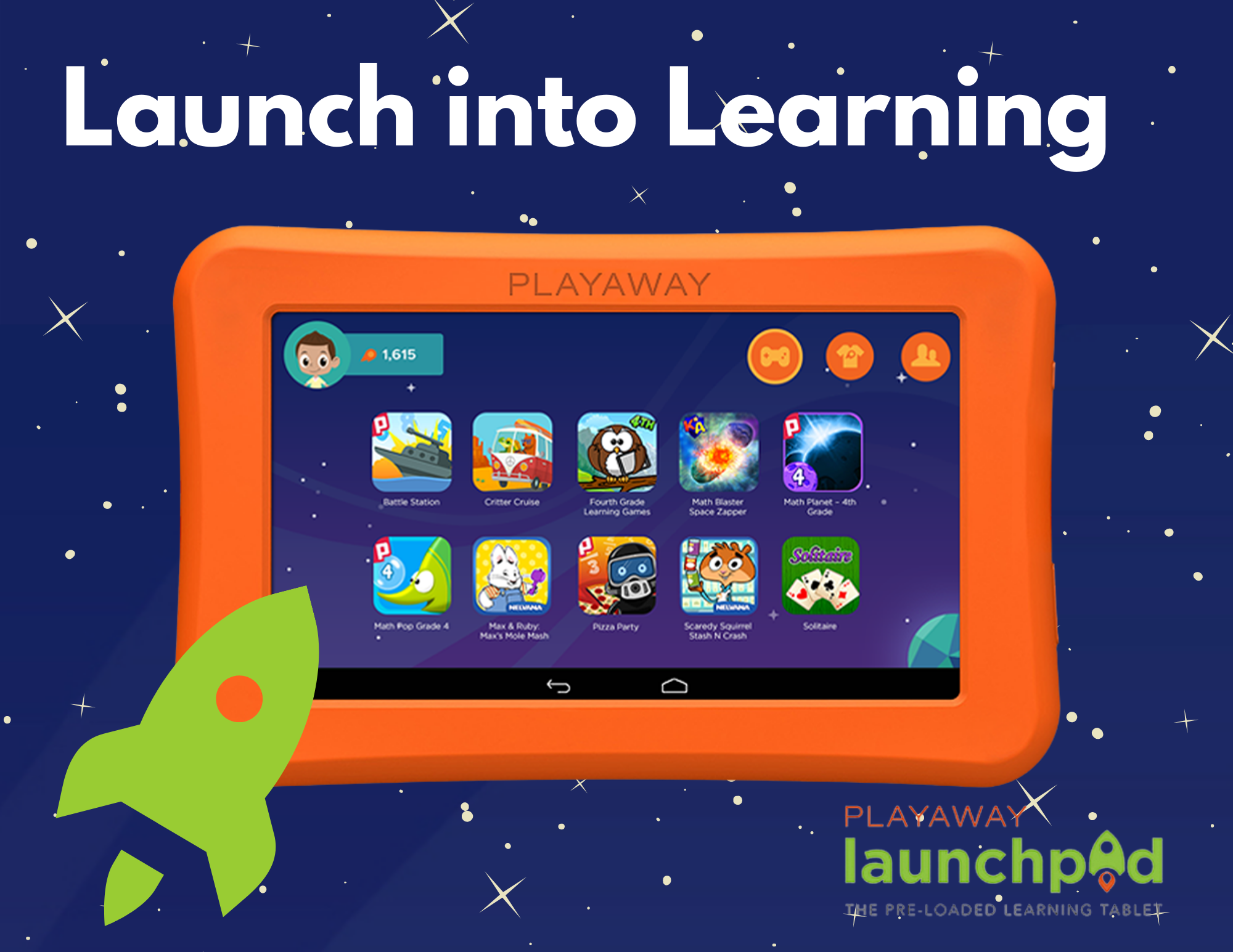 PEPL is excited to announce the addition of Playaway Launch Pads to our collection. These hardy tablets are designed with the circulation in mind and will help make learning fun. Each Tablet comes pre-loaded with games, activities and learning tools, is designed with a simple, easy-to-use interface, and is 100% secure, Launchpad tablets are made to be passed from one set of hands to the next.
No download time or Wi-Fi access is required. Great for road trips or entertainment on the go.
Access to powerful content is simple as turning on the tablet — anytime, anywhere.
Check on out today! Visit Bibliocommons, our online catalog for more information.