About Perth East Public Library
Perth East Public Library is a community hub serving Perth East and surrounding areas. The Library is s located in Milverton, Ontario, and serves the surrounding communities of Amulree, Brocksden, Brunner, Burns, Carthage, Dorking, Fernbank, Gads Hill, Hesson, Kinkora, Kuhryville, Mennonite Corner, Millbank, Milverton, Moserville, Newton, Nithburg, Peffers, Poole, Ratzburg, Rostock, Sebastopol, Shakespeare, Topping, Tralee and Wartburg.
---
Land Acknowledgement
The Perth East Public Library would like to acknowledge that the Township of Perth East is situated on the treaty lands of the Anishinaabe, Mississauga and Mississauga of the Credit First Nations. This acknowledgement demonstrates a commitment towards the pursue of truth as we move towards reconciliation, while honouring those that came before us and on whose traditional land we now reside.
Pronounciation
Ah-nish-ih-han'-bey
Mi-suh-saa-guh
Use the following resources, in addition to other resources found in the Library or on the internet to learn more.
---
Perth County Information Network
The Perth East Public Library is a member of the Perth County Information Network (PCIN). PCIN is a consortium of local libraries that share resources, including a catalogue of materials, circulation software and technical support. This allows us to offer more products and services to our patrons at a much lower cost than if each library acted alone. 
This means that PEPL patrons have access to materials that are shelved at any of the PCIN libraries and can place a hold on those items through our shared catalogue called Bibliocommons. A courier system transports the requested materials between libraries at no cost to the patrons.
Residents of Perth County can go to any library in Perth County and obtain a free library card. That card is then able to be used at the 7 libraries across the county.
PCIN's History
In 1997, the Chief Executive Officers of Perth County's libraries began discussing ways of sharing services in order to maximize service. Two years later the Perth East Library (Milverton) alongside West Perth Public Library (Mitchell) and Stratford Public Library founded the PCIN, creating a "virtual" library network in Perth County. ­This virtual library network provided a shared library catalogue­ and connected each­ library to the internet.­
Over the years, PCIN has expanded to include the Stratford-Perth Archives (2002), ­St Mary's Public Library (2010) ­and North Perth Public Library (2013). 
---
Our Plan
The Perth East Library is dedicated to being a pillar of the community by providing its patrons a place to explore, create, learn and connect.
Our Mission
Perth East Public Library builds community by providing welcoming & vibrant spaces that inspire discovery and lifelong learning.
Our Vision
The library is recognized as essential to the community as an innovative hub that takes a collaborative approach to encouraging literacy, innovation, and opportunity.
Our Values
Opportunity: provide unique learning experiences for all ages.
Literacy: foster literacy and nurture lifelong learning.
Intellectual Freedom: protect the rights of library users to access all expressions of knowledge.
Innovation: enhance library services that are efficient and meet the changing needs of the community.
Partnerships: foster relationships with community partners, local government and staff.
Accountability: ensure that library services are relevant and administered in a fiscally responsible manner.
Stellar Service: serve the community with integrity and skill, promoting continued staff development.
Strategic Plan
---
PEPL's History
The Perth East Public Library was built in 1909 at 27 Main Street South in Milverton, Ontario, an idea brought forth by Reeve Conrad Hasenpflug who suggested to Township Council that they apply for the Carnegie Library Foundation to obtain a grant to build a library.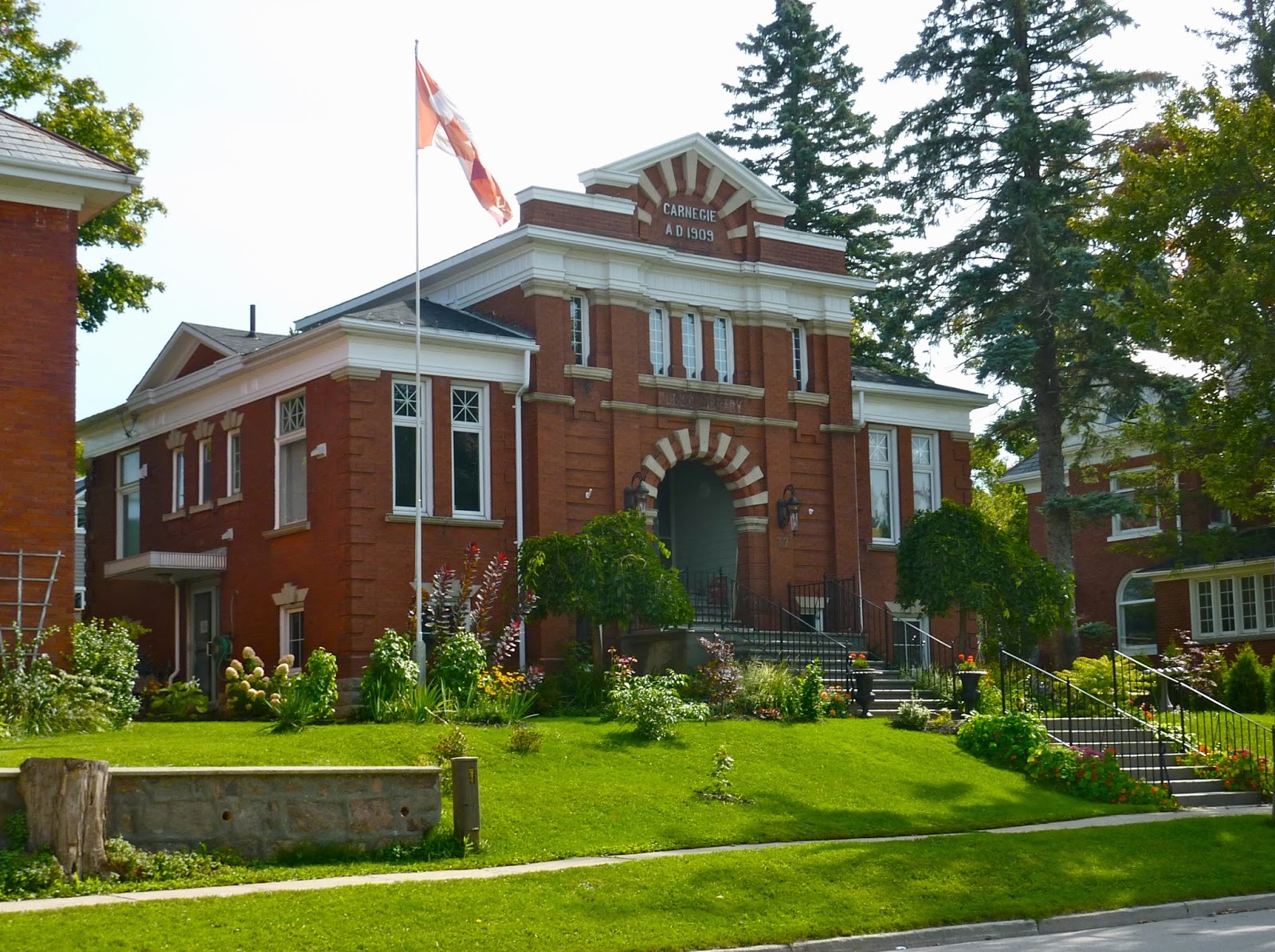 They were successful in obtaining $7,000 for the building and $500 for furnishings.
Those among the first administrative body were President, James Torrance, Vice President, G. E. Goodhand, Secretary, Malcom MacBeth, and Treasurer, Arthur Reddaway. The appointed librarian at the time was Fred W. Guenther.
The library was originally kept up by public subscription and eventually added to the tax rate a few years later.  In 1897, Township Council took over and a Board of Management (the Library Board) was appointed. 
The building opened on June 10, 1910 and underwent a complete renovation in the 1950's, a project undertaken by the Library Board.  Once the renovations were complete, the library officially re-opened on September 29, 1954. The basement meeting room was Council Chambers until Council moved to its current location in the old Township building (now the new Township office located at 25 Mill St E, in Milverton, Ontario).
In the spring of 2006, the Perth East Public Library was pleased to receive $25,000 from the Ontario Trillium Foundation to assist with renovations to the lower level of the library. The donations allowed the downstairs rooms to be painted, carpeted, and furnished for use as a dedicated children's area, which opened on October 21, 2006.
In 2010, the Township of Perth East received infrastructure stimulus funding from the federal and provincial governments to build a new, fully accessible library at its current location of 19 Mill Street East in Milverton, Ontario.  The $1.2 million construction process provided almost double the space of the old library on Main Street and included a separate room for programming. The Main Street location was sold to a private individual.
The library is stocked with a variety of materials for every age. Main operating funds come from the Ministry of Tourism, Culture and Sport, and the Township of Perth East.